AH-Softwareからの最新情報をお届けします
PRESS RELEASE
Suresnes, 10 May 2012
Serious Factory joins forces with AHS to provide Japanese companies with the opportunity to increase their sales thanks to 3D Marketing Software
Suresnes, France, 10 May 2012 - Serious Factory, one of the major editors of 3D technology digital applications for marketing and sales, has signed a VAR (Value Added Reseller) partnership with AHS, which specialises in providing the Japanese market with marketing software. This strategic agreement relates to the marketing of all Serious Factory solutions on the Japanese market.
This partnership with AHS is part of Serious Factory's indirect sales strategy and reflects the editor's desire to increase its market shares abroad. Now it has a solid customer base in Europe, Serious Factory is positioning itself to take on the Japanese market.
Founded in 2005 and specialising in marketing for the Japanese market, AHS is the Japanese distributor for a number of international software companies.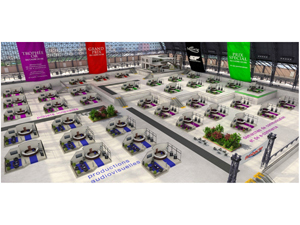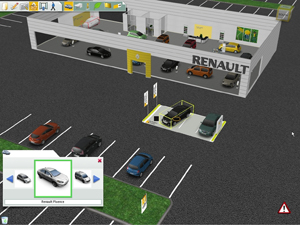 "Having seen already how attractive 3D software is to the Chinese market, it has become increasingly obvious to us that our international development must include Japan too. We have signed a strong partnership with AHS to provide large local companies with intuitive, efficient and cost-effective 3D marketing software," comments William PERES, CEO of Serious Factory.
"AHS has a long history of introducing great technologies from outside of Japan to the Japanese market. Serious Factory's cutting-edge technologies and products perform fantastically and have a great deal of market potential. We are very confident that our strong partnership with Serious Factory will be hugely successful. I believe that 3D marketing will be standard worldwide in the very near future," adds Tomohide Ogata, President and CEO of AHS.
Serious Factory and AHS have worked hard to develop this partnership, and it already looks to be a resounding success.
About Serious Factory
Trusted by major industry players, Serious Factory is a software editor of digital and 3D applications for marketing and sales. Serious Factory helps companies end-to-end with their marketing strategies, customer retention and acquisition, and training. With its 3D applications, including 3D Product Configurator, 3D Space Configurator™, Virtual Spaces, 3D Movies Advergames and Serious Games, have set a benchmark for marketers seeking profitability, because these applications improve the user experience through the addition of full immersion. The creative potential of 3D, its realism and fluidity of movement provide users with an interactive, user-friendly and more appealing navigation experience that goes beyond video games.

For more information, visit (http://www.seriousfactory.com)
About AHS
AHS Co. Ltd distributes various kinds of software products, including creation software such as VOCALOID and multimedia software to convert analogue to digital, as well as hardware products. It is a distributor in Japan for many international software companies due to the fact that it specialises in marketing for the Japanese market. Its business range also includes OEM provision, licence sales and consigned development.

More information about AHS is available at (http://www.ah-s.com)